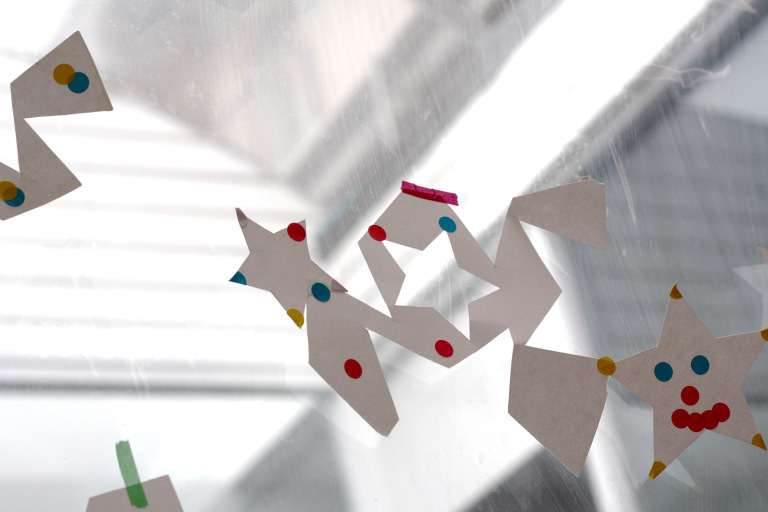 ​​​​​​​
"Summer Constellations" workshop at Tanabatakai 2015
Thinking about the summer night sky where Orihime and Hikoboshi meet, children made their own constellations by connecting pieces of paper cut-outs with round stickers. We also displayed our original summer constellation book so that the children could observe the different shapes and forms of the constellations.

We are very happy to be able to take part in such a beautiful Tanabata event again this year. 
We'd like to thank the organizer, collaborators and all the inter(national) participants for joining the fun!
「夏の夜の星座」ブースでは、織姫と彦星がであう天空を想像しながら、星のかけらの紙をスティッカーでつなげて自分だけの星座をつくってもらいました。子供達に夏の夜の星座のかたちを観察してもらうために、オリジナルの本も制作し展示しました。今年も、美しい七夕の会を、オランダでいろんな国の方と楽しく一緒に過ごせた事をうれしく思います。オーガナイザー、コラボレーター、参加者の皆様、どうもありがとうございました!